Great news for Bathurst trainers
Oct 16, 2020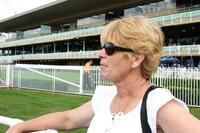 Bathurst trainers (including Wanda) are over the moon following an announcement last Wednesday regarding the future of the Bathurst racecourse and training precinct. Local Minister Kevin Anderson MP and Racing NSW Chairman Russell Balding announced that the NSW Government is investing in the future of Bathurst racing with a $3.7 million funding investment to improve facilities at the course.
The investment is being rolled out as part of the NSW Government's COVID-19 stimulus package and will be used to construct additional stabling at the precinct as well as widen the track by 3 metres. This will also mean new premises for Wanda Ings stables.
Great news for all involved and should put Bathurst front and centre as a top class training facility in the Central Districts.