Implications of Coronavirus - Wings Stable 18th March 2020
Mar 18, 2020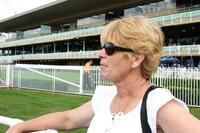 What strange times we live in at the moment. Please be assured that the guidelines as set out by Racing NSW in its latest Coronavirus update (as at 16 March 2020) are being adhered to by Wings Racing.
This, in part, stipulates that "thoroughbred race meetings, barrier trials and trackwork (including access to licensed training stables) in New South Wales will not be open to the public (including owners), effective immediately and until further notice."
Let's hope that there's a resolution to this whole issue sometime in the near future.