A bit of travel coming up - Fri 17th & Sat 18th Feb.
Feb 15, 2017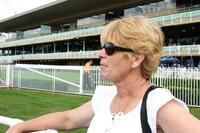 We travel to the following race meetings over the next couple of days:
Scone - Friday 17th Feb
Prince Memnon contests a 1600m BM60 Hcp - to be ridden by well-known jockey Greg Ryan. Still on track for Provincial Champs at Easter.
Tuncurry - Saturday 18th Feb
Fairy Shadow has been entered for 1200m Maiden Hcp and her work leading up to this race has been very pleasing.
Pinkish has been nominated for 3 races and a decision will be made on Thursday as to which race she will contest.