Five to trial at Hawkesbury Monday 14th November.
Nov 10, 2016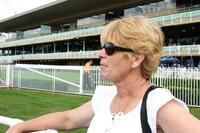 A busy morning coming up for the stable on Monday 14th November where Wanda will have 5 horses representing the stable in trials. The horses are:
Rapa Nui - 1000m Open Trial (8.45a)
Prince Memnon - 760m Open Trial (9.45a)
Williamson - 760m CG&E Maiden Trial (9.57a)
Zuza Faf - 760m F&M Maiden Trial (10.21a)
Fairy Shadow - 760m F&M Maiden Trial (10.33a)
Good luck to all and it would be great to see some of the owners out there.